And at the end of the day, your feet should be dirty, your hair messy and your eyes sparkling.

The Kearsarge Room gives you a wonderful view of the mountain, Kearsarge North as well as some of the other mountains in the eastern flank of the White Mountains. It is perfect for your next romantic gateway. The large and spacious bedroom includes a cozy corner to relax in a wingback chair with a book and coffee from our dining room.
The adjoining master bathroom has a 6-foot jaccuzi bathtub to help you relax and unwind after a long day of adventuring in the area. The separate shower and double vanity gives you plenty of space pamper yourself.
    2 Guests
Queen-sized Bed
Jacuzzi Bathtub and Seperate Shower

Breakfast
You will enjoy a full breakfast made just for you every morning. Your breakfast will be made using organic and local produce, even the coffee is roasted locally. If you have any allergies or dietary restrictions, your breakfast can be adjusted to suit your needs with advance notice.
Coffee, Tea, Snacks
Throughout your stay, a Nespresso machine, hot water kettle, tea and hot chocolate is available for you. There is also a selection of snacks in case you get the munchies during your stay. The water from the sink is one of the sources used by Poland Springs so don't forget your reusable water bottle!
A/C & Space Heaters
Your comfort is important so all bedrooms are equipped with a/c units in the summer and space heaters in the winter to allow you to be sure your room is just the right temperature.
TV
Your room has its own TV that is set up with Disney+ and other streaming channels.
Bathroom
For your convenience, soap dispensers with shampoo, conditioner, and body wash are located in the shower. Hand soap and body lotion are at the sink for your use. All products are Plaine Products which are non-toxic, vegan, and cruelty-free personal care products shipped in refillable aluminum bottles.
To reduce what you have to pack, a hairdryer can be found in the bathroom.
White fluffy towels are provided so you can wrap yourself in luxury.
WiFi
Free wifi is available for your use throughout the property.
Guest Living Room
You have access to the guest living room where you can relax on the couches to watch TV or a movie on the 55" television.
A large selection of games and books are also available for your use during your stay.
Looking to have a cozy night in? We will be happy to start a fire in the fireplace for you, just let us know.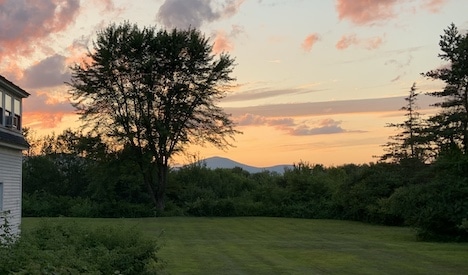 The Kearsarge Room is named after Kearsarge North, the mountain which is visible from the room.
Located in New Hampshire and part of the White Mountains there are 2 hiking trails to the peak. You are rewarded with 360 degree views from the summit and are able to climb the Pequawket Fire Tower built in 1913.




Mike, Steph, and Gwen are revisiting all our favorite places and exploring new ones to provide you with the best local attractions. We will also keep you updated on everything going on at The White Gables Inn.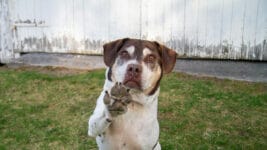 Questions about the White Gables Inn?