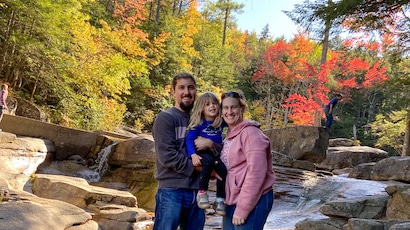 Hi! We are the Davis Family: Steph, Mike, Gwen, and our dog Rocket. In August 2019, after living north of Boston for 12 years, we decided it was time to move back to Mike's hometown to be close to family and the mountains.
We are very excited to have you stay with us while you enjoy all there is to do in Fryeburg and the Mount Washington Valley. Mike loves to share his knowledge of the area so be sure to ask us about our favorite locations and local attractions. There is much to see and do and we know you will be drawn back time and again.
You can learn more about us below. We can't wait to meet you!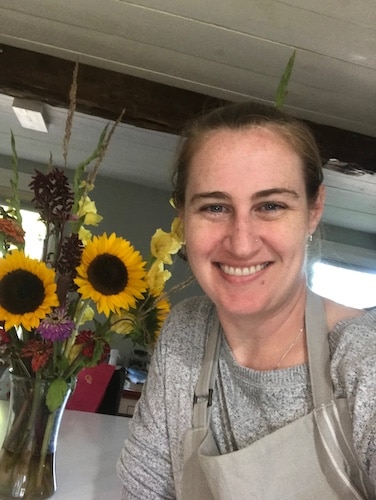 Stephanie is originally from Binghamton, NY and met Mike at Clarkson University. After graduating, Stephanie continued her education at the University of Bath in England. She was a preservation engineer for 14 years,  but now designs websites. She is an avid reader and played ice hockey until a few years ago. Stephanie is the main innkeeper, cook, and maid.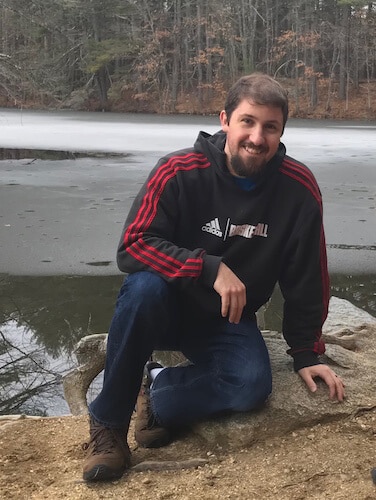 Mike is from Fryeburg. He finally convinced Stephanie to move from North Reading, MA and the Boston suburbs to Maine to be closer to nature and his family. He works remotely as a systems engineer. In his free time he likes to play basketball and is looking forward to re-visiting all of the mountain trails in the area.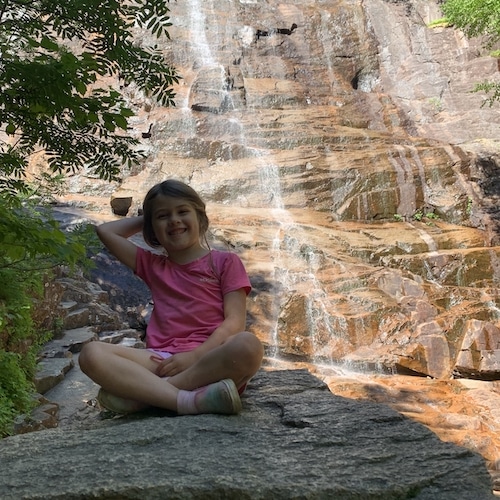 Gwen is in kindergarten and loves to sing, play with dolls and Legos. She may be shy at first but loves to say a quick hi to all our guests.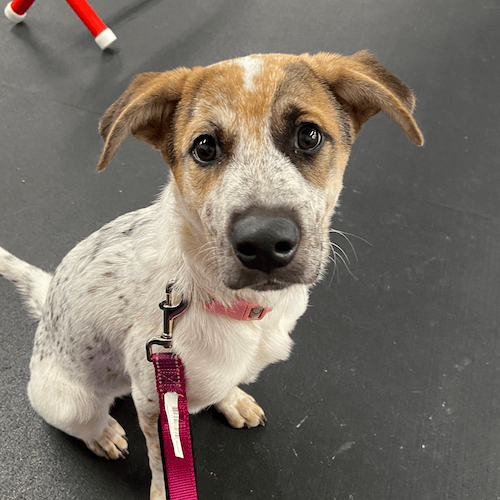 Rocket is our puppy and is an Australian Cattle Dog Mix who loves to play and cuddle. Rocket stays in our private portion of the Inn and does not interact with guests or enter guest rooms.


Mike, Steph, and Gwen are revisiting all our favorite places and exploring new ones to provide you with the best local attractions. We will also keep you updated on everything going on at The White Gables Inn.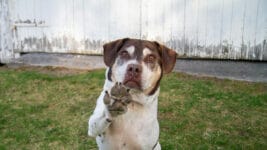 Questions about the White Gables Inn?