Welcome to The White Gables Inn
Where Comfort Meets Adventure
The White Gables Inn is a charming, large, classic, New England homestead set on 15 acres of land in the center of Fryeburg, Maine.  The homestead was built in 1820 by Dr. Reuel Barrows, one of the founding members of the Fryeburg Temperance Union, and succeeding generations of families built additions to accommodate their growing needs. Faithfully restored,  The White Gables Inn offers you a peaceful haven where you are surrounded by nature on Main Street.
Beautifully decorated bedrooms, modern bathrooms and a spacious deck and lawn assure your comfort and give you a place to unwind while you are adventuring in Maine and the Mount Washington Valley throughout the year.
The Rooms
Learn about all of the rooms where you can stay, including a video of tour to help you choose which of the spacious rooms are the perfect fit for your getaway.
The Inn
The Inn is more than the guest rooms. The common guest areas, including the living room, deck, and lawn, are all designed to make your stay as comfortable and entertaining as possible.
Things To Do
There are many activities to keep you entertained all year around. Hiking in the mountains, boating on the lakes and rivers, and snowmobiling just to name a few.
Your Hosts
Steph, Mike and Gwen pride themselves on making your stay relaxing and memorable. Our aim is to exceed your expectations. We look forward to meeting you.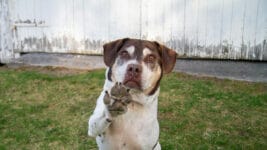 Questions about the White Gables Inn?